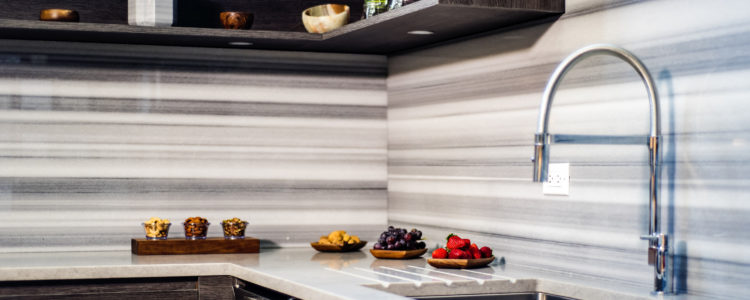 Our objective is to help in achieving the vision that any contractor or designer is looking for on time and on budget.
Our expertise in stone surfaces, applications, and tile has created a valued trust with our partners and clients for over 25 years. We aim to become an inspired and reliable supplier and partner in your project or development. We work with you in creating memorable portfolio pieces that simultaneously achieve the aesthetic objective while also following your floor plan, layout, or concept.
Our consultative approach ensures efficient and timely delivery of projects while balancing your needs on look and feel. Top quality brands, exclusive and popular products, capable state-of-the-art fabrication and our commitment to service come together in our inspiring one-of-a-kind showroom that serves as a starting point for where you want to go.
Understanding the needs of the project is one of the first steps we take when sitting down with you. We excel in interpreting our clients' visions and translating their thoughts into memorable kitchens, bathrooms, stone facades, fireplaces, and even custom furniture for both commercial and residential applications.
We want to sit down with you. Let us know how we can help.
Learn about our products
Interested in sitting down with one of our designers? Let us provide you a tour of our showroom and a no obligation consultation.
Request a quote, or contact us. You can also visit us in our showroom at 1402 Star Top Road or call us at 613-733-9098.