2021 is ushering in a rejuvenated sense of style in our kitchens, likely informed by an abundance of time spent of them in 2020.
2020 saw us spend more time at home than we ever have before. That's the thing about pandemics. They really keep you in the house. The ways in which we cook, entertain, and socialize in our homes have undeniably changed and this year's trends have interestingly ushered in a call back to some classic midcentury modern kitchens that feature some timeless design accents. Here's our list of what 2021 is trending on.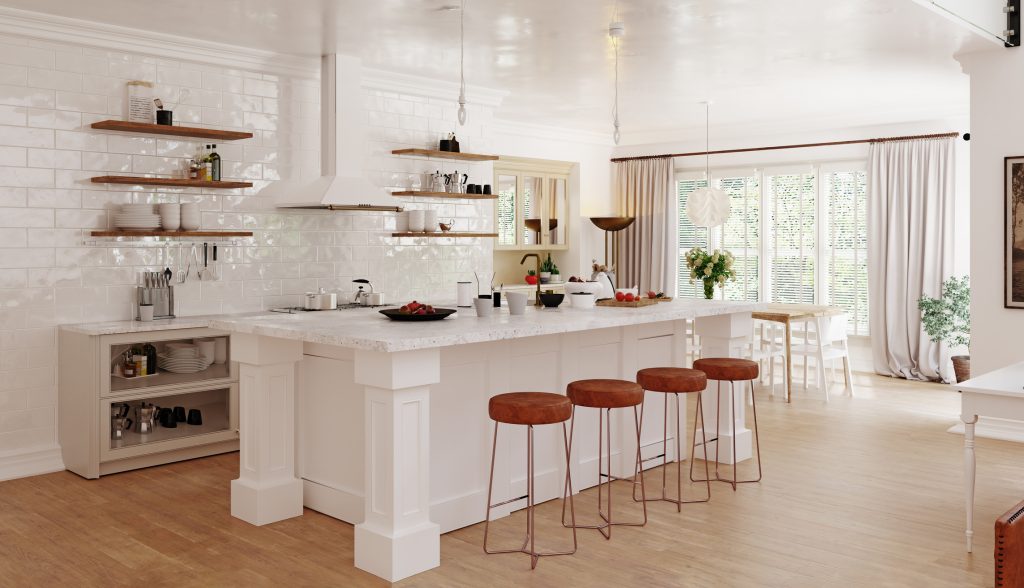 Open shelves: Now You See Everything
Open shelving is popular this year. They present items that would perhaps otherwise be concealed within cabinetry. They frame and heighten and are ideal solutions for those of us who wish to showcase. Whether you collect glassware, certain china patterns, serving pieces, salt and pepper shakers, or vintage mugs, you're really able to show off all the items in your collection easily with open shelves.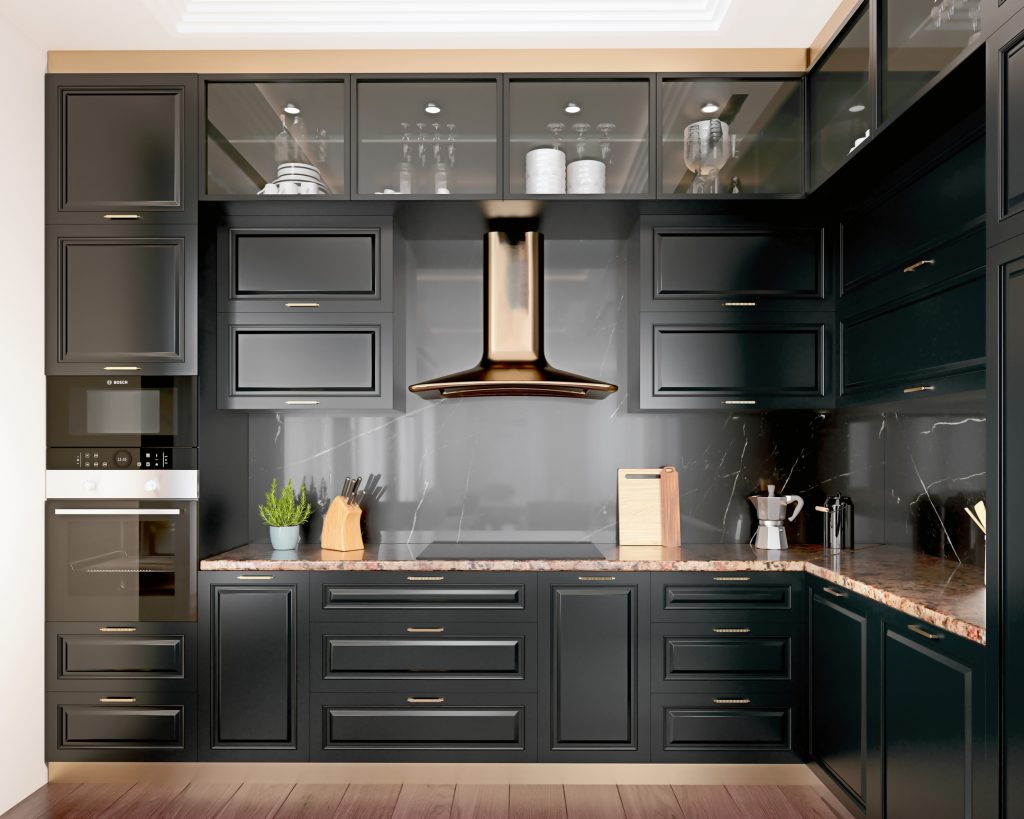 The Dark Side Is Powerful: Dark Cabinets
Dark is in for cabinetry stains and colours after years of "light and bright" being a predominant design preference. Black, charcoal, and deep blue-greens are increasingly popular choices in modern and transitional kitchens this year, adding depth, warmth, and the allure of a high-end look of custom furniture. We're also seeing increased incorporations of dark contrast on islands only.
Black and Gold Accents: Sharp Dressed Millwork
Gold hardware finishes and faucets are on trend against dark and light cabinets, adding a formal contrast that is difficult to ignore when you enter the room. The same thing for black, particularly matte black hardware and faucets. Black cabinets and black hardware is also a bold and popular choice this year, as is gold detailing in millwork.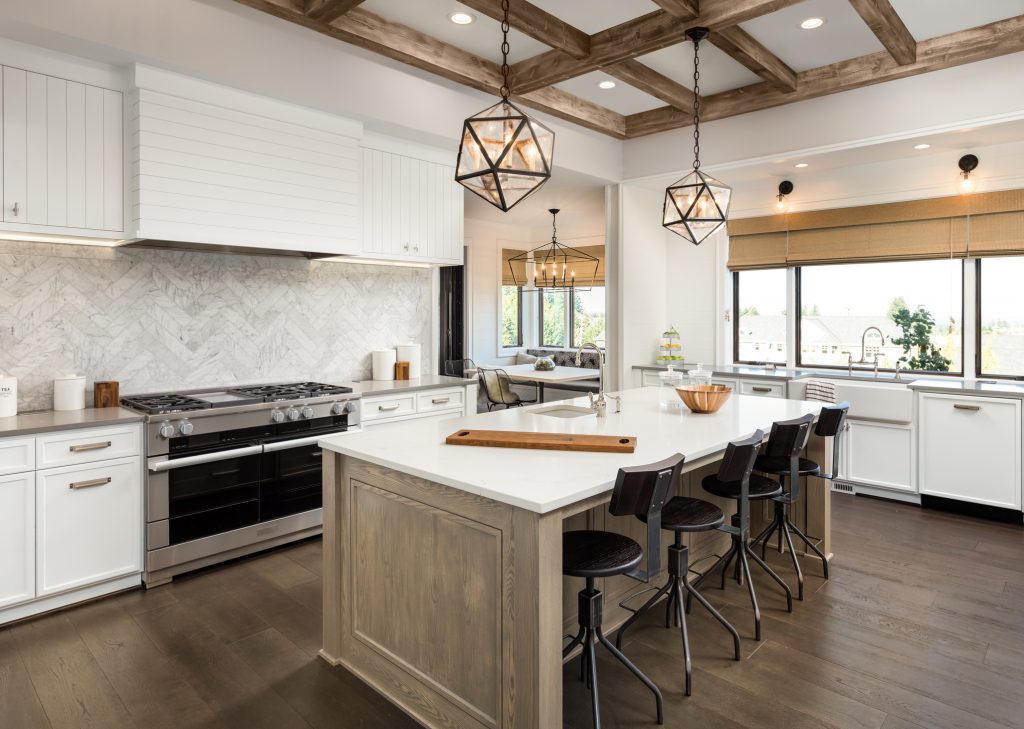 California Cool & Casual: Bring the sunshine state home
California cool and casual interiors demonstrate a relaxed, bright, and inviting feel, with a focus on natural light and organic accents that celebrate the outdoors. Earth tones are very much in this year. They can be incorporated into the surfaces or floors. Subdued natural stones are very much in as well with subtle veining, different finishes, and textures. Things like leathered, honed, concrete looks are on trend for 2021. Refined/unfinished looks are very popular this year – i.e. the use of plaster, organic textures, mesh patterns, and lattice on glass. The farmhouse style continues to stay on trend with no sign of declining, and dark stained woods paired with light surfaces are continuing to be popular.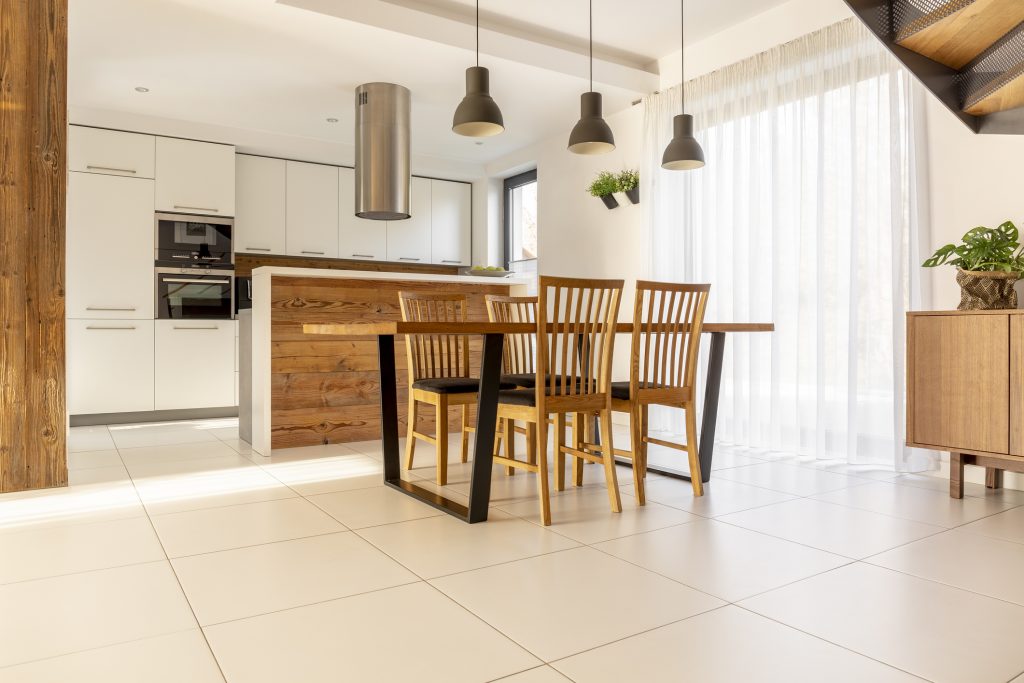 Large Format Tiles: The bigger the better
They're in for 2021. They provide a sleek aesthetic, largely due to the fact that they have fewer grout lines, and give a clean and uninterrupted finish. 24 x 48 format and 48 x 48 format are very popular. Marble and stone finishes are trendy, as are porcelain tiles that are made to look like slate and Terrazza tiles.
Planning on a kitchen renovation this year? Contact us, request a quote, or book an appointment to come and see us in our showroom. We're currently booking for late spring and summer production and installation.