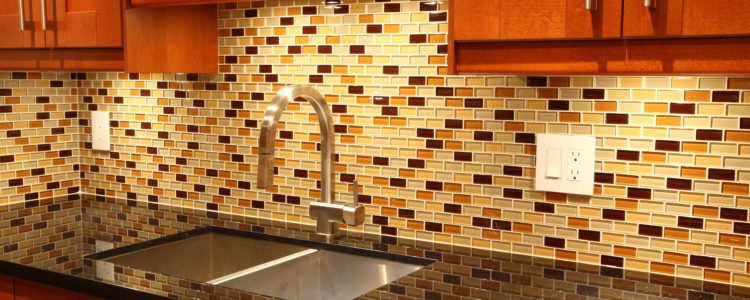 We pride ourselves on a tile selection that is as comprehensive as our inventory of stone surfaces. Whatever your project requires, we can supply. Whether your décor is contemporary, traditional, modern, eclectic or classic, we offer a variety of unique and popular options for your home project. Tiles can be broken down into the following categories: ceramic, porcelain, natural stone, metal, and glass
Glass tiles can be colorful, reflective, and easy-to-clean. They're best for walls and backsplashes. Some glass tile is rated for use on floors. Mosaic tiles are generally glass.
Porcelain tiles are denser and less porous than traditional ceramic tile. They are generally stain and impact resistant and can be used on floors and backsplashes.
Ceramic tiles are a mix of clay, water and minerals and are fired at high temperatures. Ceramic tile is typically more affordable, ideal for backsplashes, easy to install and come in a wide selection of colors and designs.
Natural stone tiles can include marble, slate, quartz, travertine, onyx, and even granite. They're a rich and one of a kind look and you can use them as floor or wall tiles.
Metal tiles are durable and striking in terms of their appearance. They are ideal for walls and ceilings. They are moisture resistant and offer a contemporary and refined look.
View Our Tile Gallery.
Learn about our products
Interested in sitting down with one of our designers? Let us provide you a tour of our showroom and a no obligation consultation.
Request a quote , or contact us. You can also visit us in our showroom at 1402 Star Top Road or call us at 613-733-9098.