Bentley Quartz by Cambria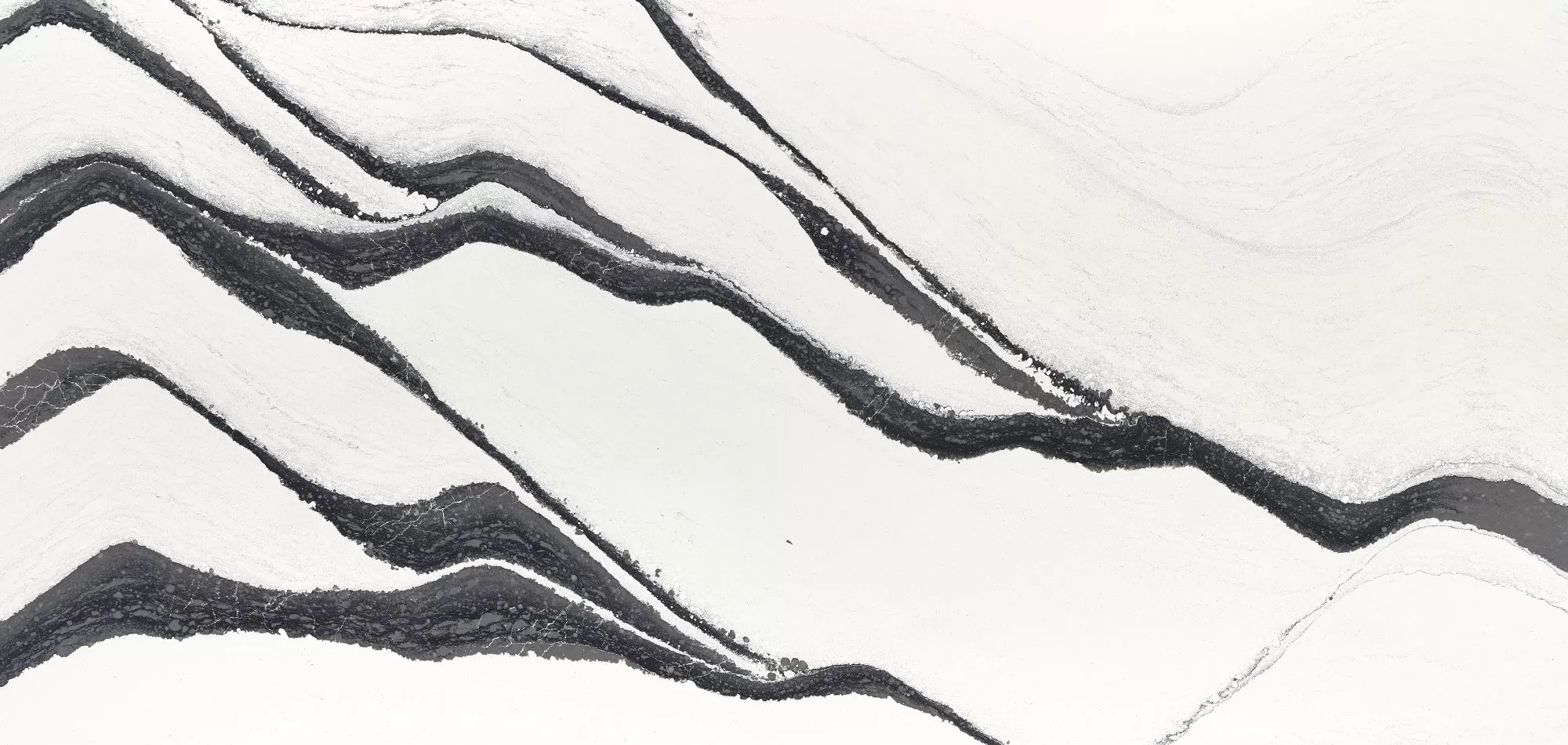 Black and White and Fab All Over
A white background intersected with bold, translucent black and charcoal veins with muted light gray spatters and cross veins dispersed throughout. Featuring the classic Cambria wave pattern, Bentley is a statement piece through and through. Modern but classic, bold but serene, Bentley strikes a perfect balance that can be incorporated into any design aesthetic.
Available in two thicknesses in both a polished and matte finish, this stunning material is suitable for counters, waterfalls, backsplashes, feature walls and more.
Our showroom features a wide variety of Quartz colors and finishes. Contact us or book an appointment to see our selection in person.