One Of The World's Most Stunning Natural Materials: Danby Marble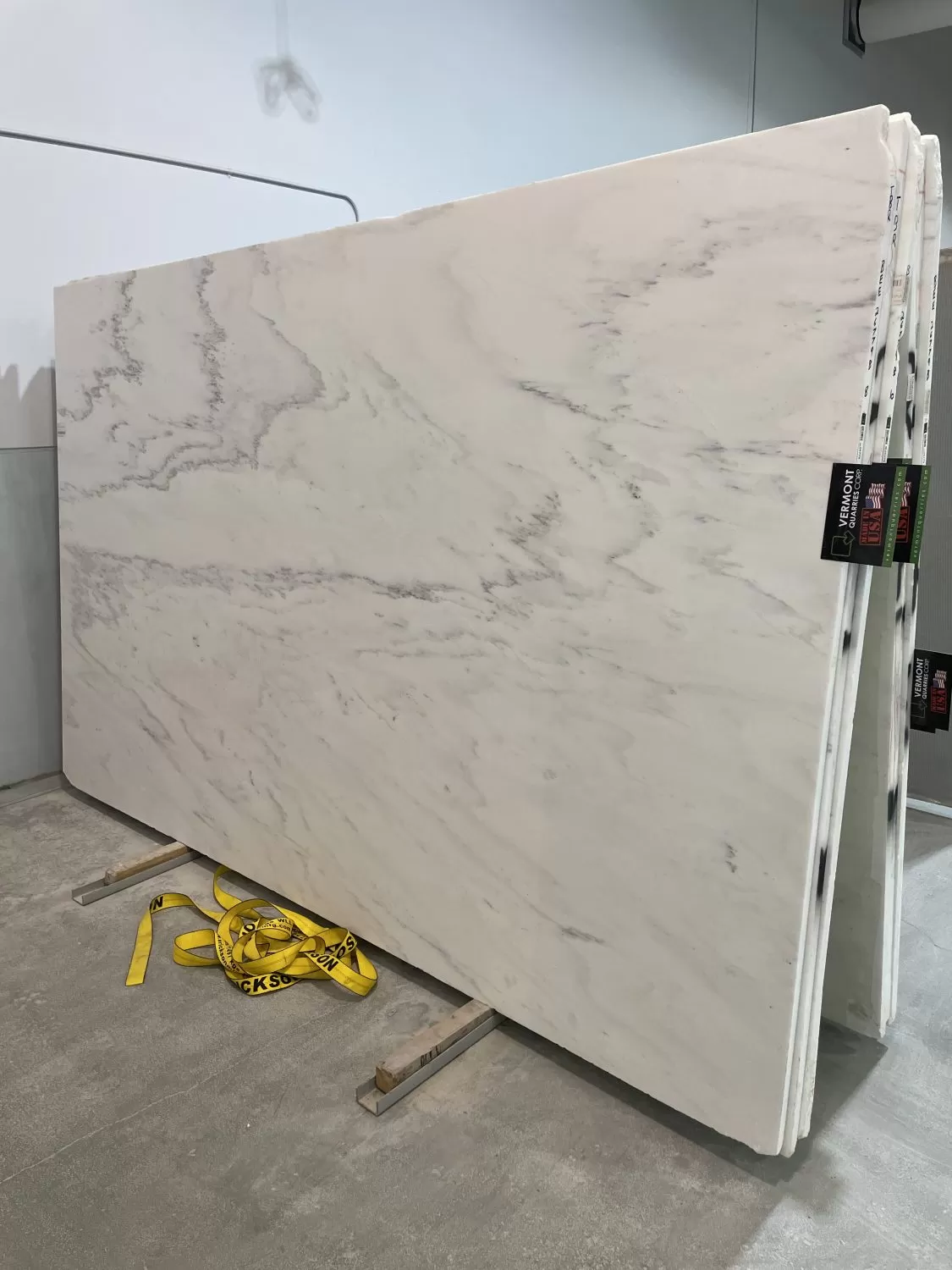 This North American Marble Is As Coveted As It Is Unique. Classic. Timeless. Colonial Elegance.
For centuries, marble has been a true hallmark of luxurious tradition. From architecture to artwork, it is an ideal building material since it is capable of bearing immense weight. Think of the Parthenon in Athens, Greece, the Taj Mahal in India, and the Washington Monument. They were all constructed with marble, and are regarded as some of the most stunning buildings and structures in the world. Because marble occurs in very large deposits that can be hundreds of feet thick, it's usually harvested in enormous slabs directly from the sides of mountains, making it ideal for large applications, such as kitchen countertops.
Danby marble is on-trend for 2022, particularly for homeowners and designers looking to make a classic statement with their stone. For over 100 years, the world-famous quarry in Vermont's Dorset Mountain has been producing this showstopping material. It's the first marble quarry in the United States and it's the largest underground marble quarry in the world! This material is elegant, timeless, and colonial elegance and makes a truly unique addition to any space. With a clean white overall coloration with light veining, it is a world-class white marble with tight grain and very soft gray-gold highlights. The material is known for its wide use in many American landmarks like the Arlington National Cemetery, the US Senate Building, and the Lincoln Memorial. Martha Stewart famously chose it for her personal home in the Hamptons in the early 2000s and reignited an interest in the material.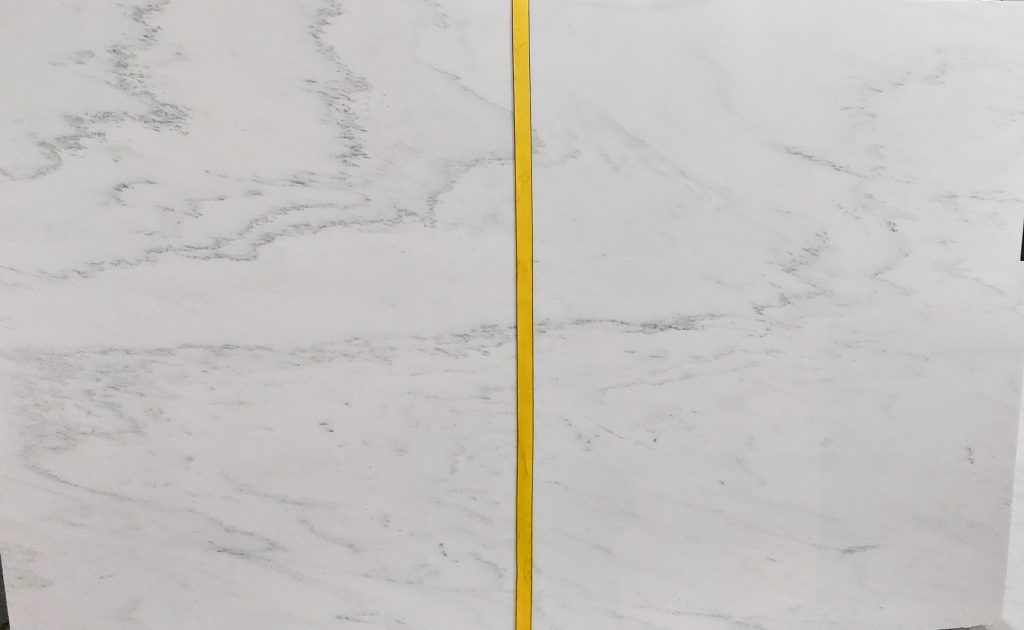 ​It is harder and less porous than many other types of white marble. For example, Vermont Danby's absorption rate is .06%-0.08% vs. 0.13-0.18% for Calacatta or Carrara. As a result, it's less likely to stain. With that said, it doesn't mean that having less of an absorption rate will avoid stains. All natural stone is porous, so it needs to be sealed. That brings us to our next point – look and feel. Marble simply looks more timeless and classic than really any other stone you can get. Whether it's an old ice cream shop or soda fountain counter, a classic art deco style, a rustic Tuscan kitchen, or a classic french chef's kitchen, marble has been the choice in spaces where we prepare food because of its look. We'd argue that Danby showcases the best characteristics of the material. White, cool, and subtle patterning. The natural etching and aging of this material is something that enthusiasts embrace because it adds character. The look is unmistakably classic and timeless. Speaking of food, we're in the middle of watching Netflix's Chef's Table: Pizza, so this is topical…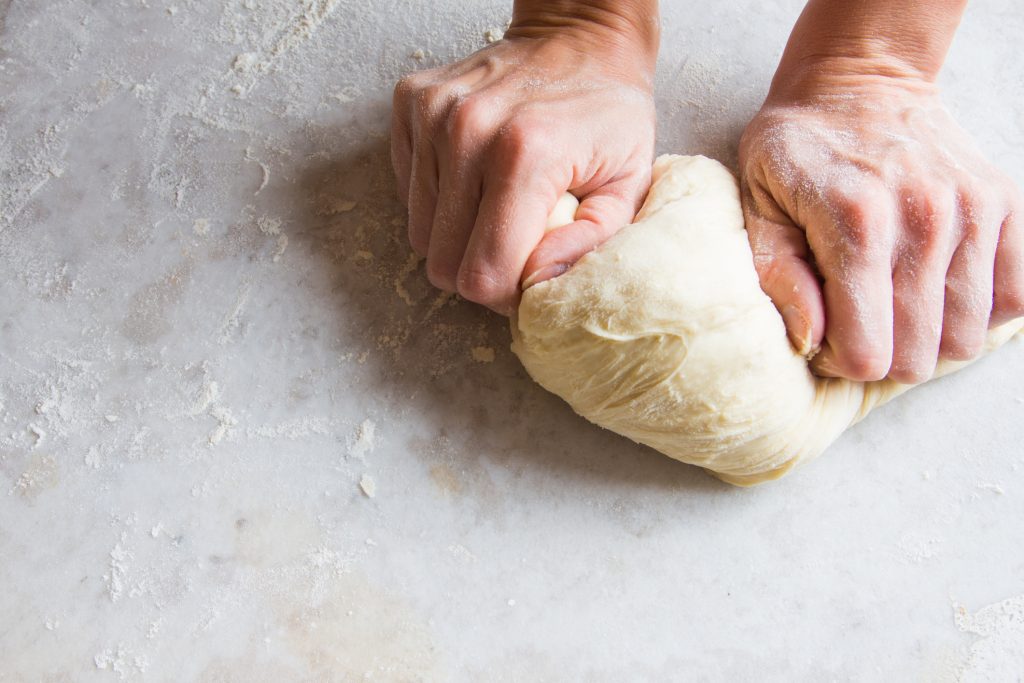 We know marble looks beautiful, but there is more to a material like this than how it looks. There's how it feels. Marble feels considerably different than any other stone you'll use in the kitchen and Danby isn't an exception. Marble has an unmistakable feel that quartz surfaces don't have. If you ever wonder if something that looks like marble is actually marble, just touch it. If it's cold, it's marble! If you're a baker, marble is your best friend. Professional pastry chefs have long used this stone as a secret weapon when rolling out pastry dough. Because it's colder than room temperature, it's the best surface for keeping buttery dough from getting overheated as it's being worked with — which is essential for a flaky pie dough or a tender scone. It also keeps the dough from sticking to the surface – and if you like making pizza at home, that's a big plus.
Interested in seeing our Danby in person? Contact us or visit our showroom!