5 New Compelling Kitchen Design Trends for 2019
The kitchen is often the heart of the home. Where families often come together to cook, bond and often times share a meal.
According to a recent poll, Canadians spend 6.4 hours a week in the kitchen. Since we spend so many hours in the kitchen, we increasingly aim to make our kitchens more functional and beautiful.
To get you started, here are our 5 kitchen design trends of 2019: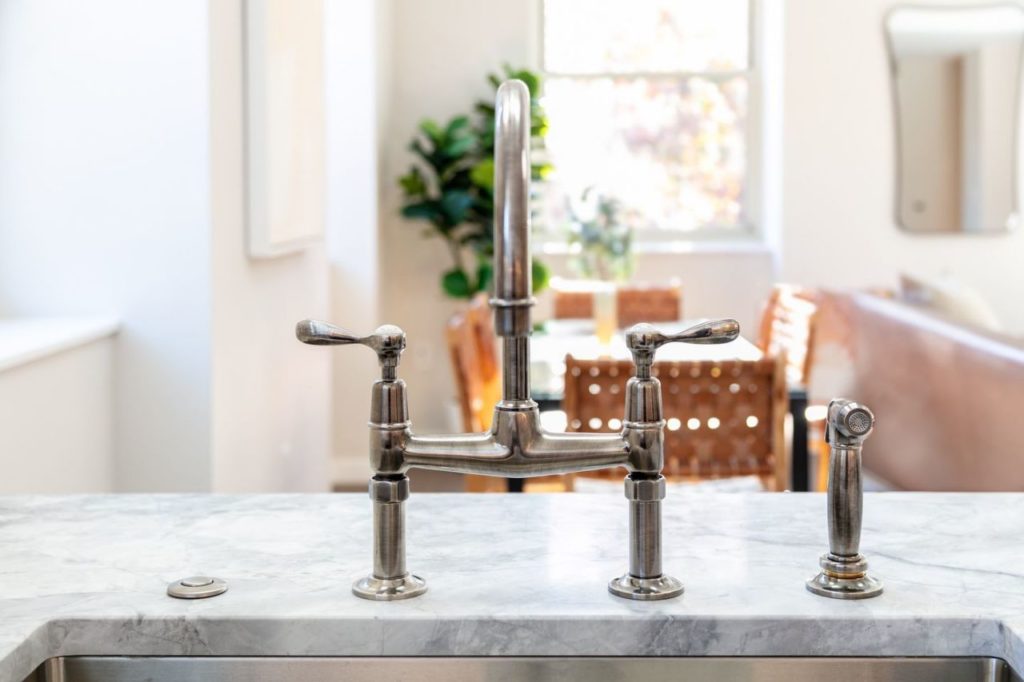 According to Highlyann Krasnow, founder of a boutique interior design firm, pewter and gunmetal hardware give fixtures "texture and depth". They're said to make your kitchen more modern and industrious. You can add this metallic and beautiful design to your kitchen via your kitchen faucet as shown below.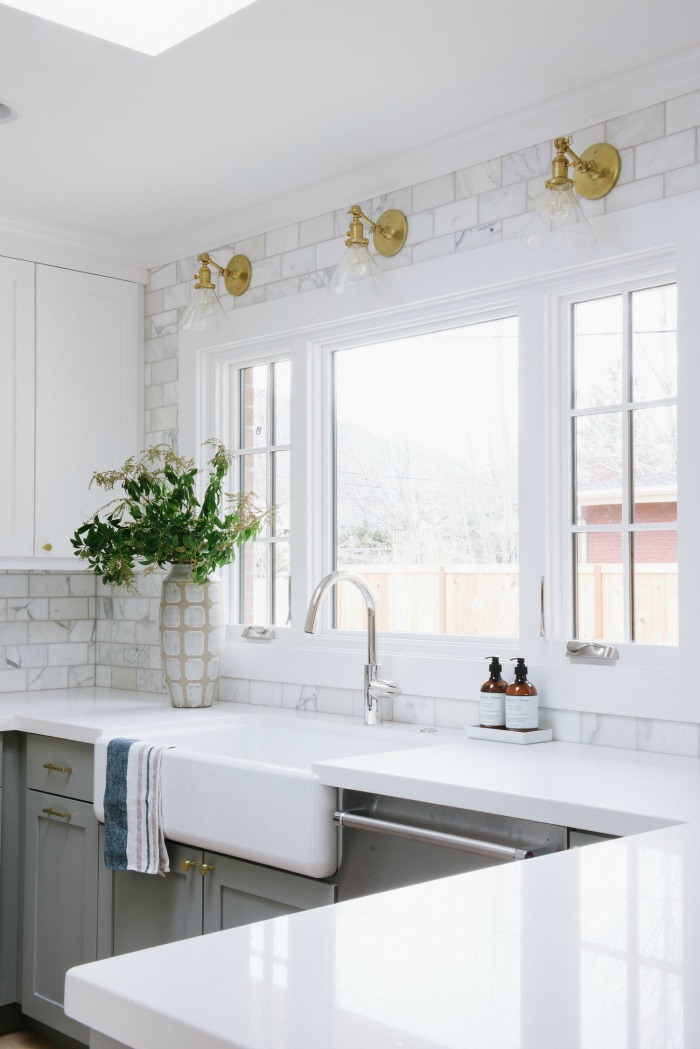 2019 is the year of textured or pattern tiles as well as large slabs of tiles for the backsplash. Subway tiles are out and the large slabs are in. To stay with the times, try marble or quartz slabs for the backsplash.
High cabinets are also on their way out and so it's trendy to have the backsplash go all the way up to the ceiling. It leaves more wall space for utilization. Check out this link at Driven by Decor for some beautiful examples.
Matte Black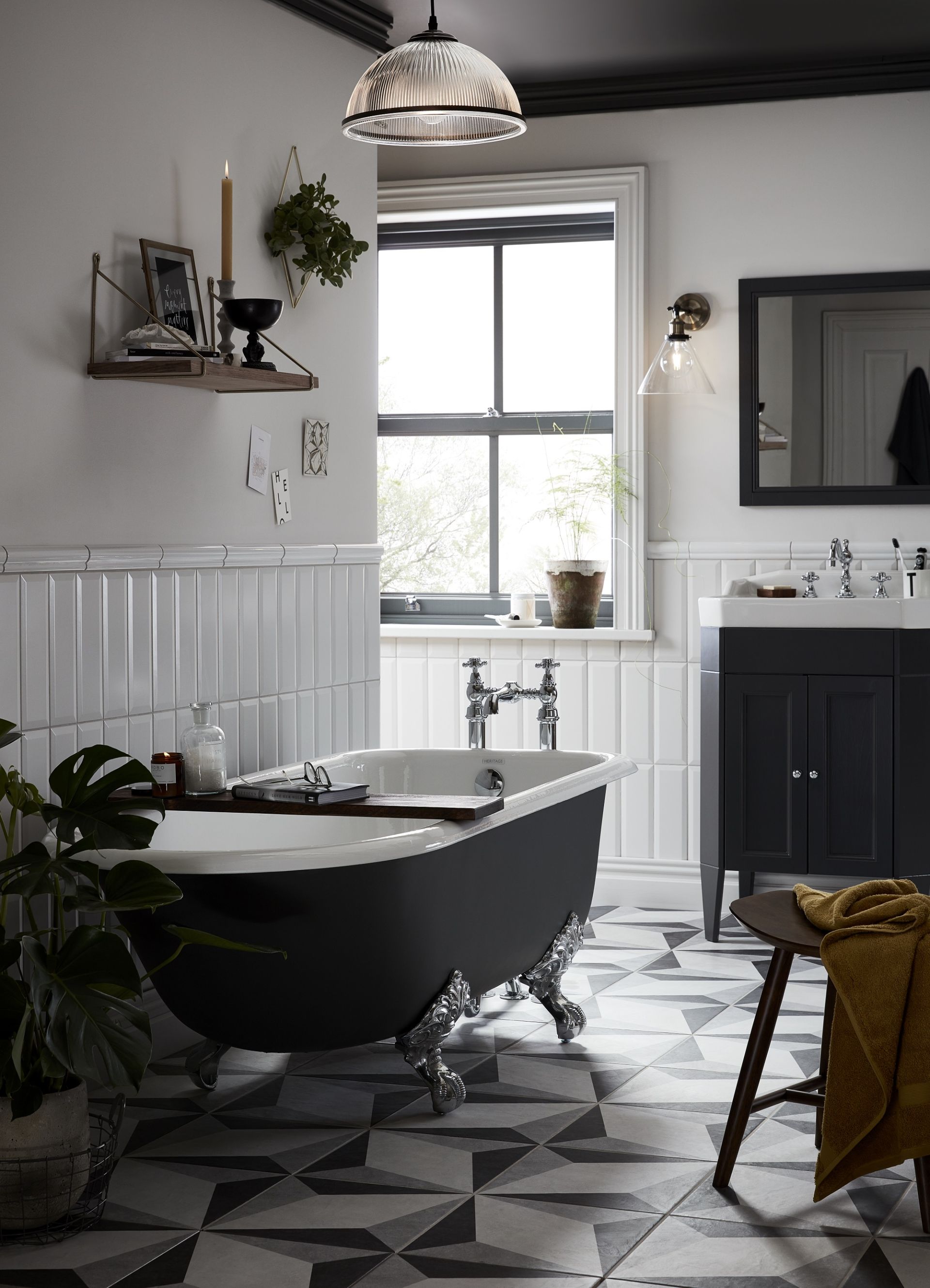 Kitchens on the opposite end of the spectrum in terms of shine are also in style for 2019. People are opting to have matte black furnishing in their kitchens. The color tends to be more consistent than their shiny counterparts and hide scratches and fingerprints.
According to a study done by Houzz.com, many homeowners mix metal finishes in hardware and fixtures with matte black (among other finishes).
Matte black is great for islands, cabinets, and faucets (like what is shown in the picture below.) if you want to add something interesting to a predominantly white or lightly colored kitchen. Get some ideas here at Real Homes.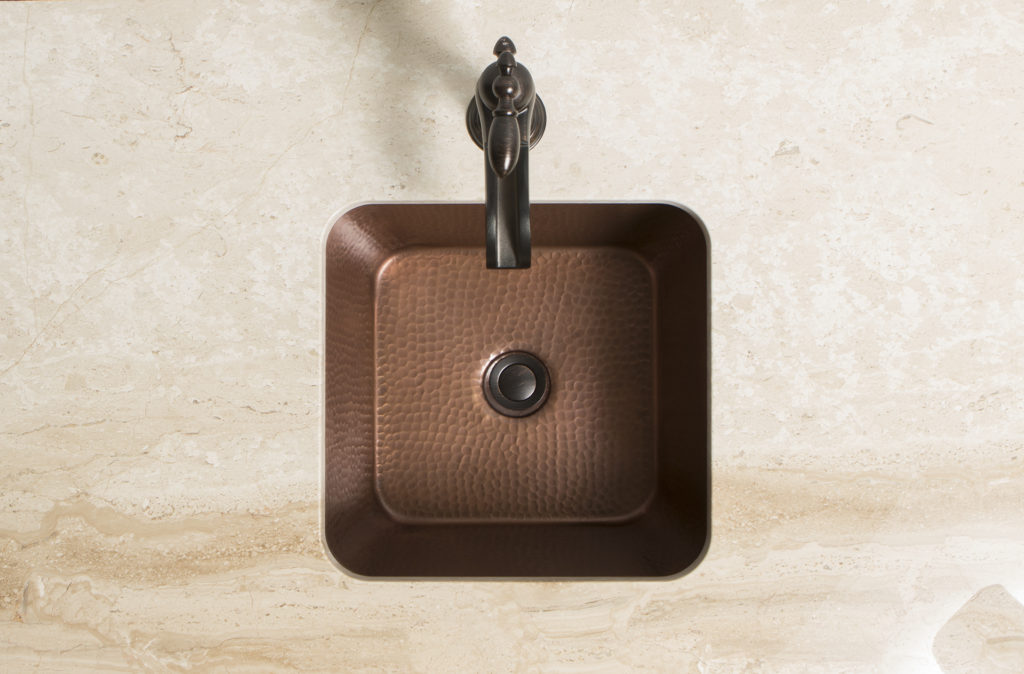 2019 is the year for the special sink. Special sink refers to sinks that aren't the normal stainless steel ones we're often used to. A very popular type are sinks made out of copper. There is just something about that rustic color that pops in a kitchen. People are generally drawn to its unique colour and sheen.
While copper often doesn't remain the same color as time goes on based on the frequency of use, people are still drawn to it. If you want your copper sink to stand out try pairing it with black, dark grey or off white countertops. Think black galaxy or white granite.
If you want to be even more trendy, skip white because apparently white is on its way out. If you want your copper sink to blend in try a countertop that is close to copper's color like St. Raphael Granite or Red Dragon Granite. Here are some ideas from Houzz.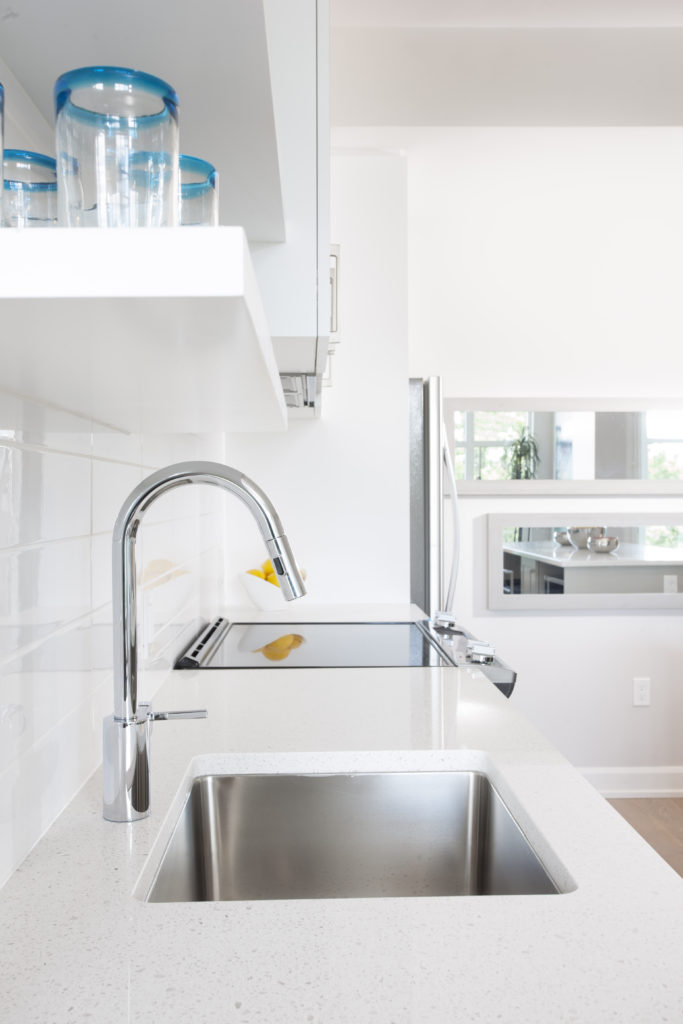 Quartz has been a favorite for years and it's here to stay with even more variations. Now more than ever, matte quartz is readily available and the top choice for many kitchens. Using quartz countertops is not only good for the environment but quartz is known to be durable and low maintenance.
Don't worry if your kitchen has a different look altogether, contrasting textures is yet another kitchen trend for 2019 so your new quartz countertop won't look out of place.
Our team of specialists has been trusted by residents and home builders across the Ottawa region for over 30 years. We love giving custom design advice for kitchens across the Ottawa region. Schedule a free kitchen design consultation today.