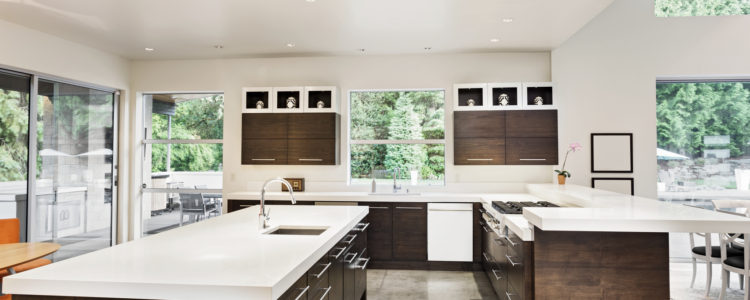 Quartz engineered stone is manufactured to an exacting standard of excellence. Raw materials are blended at the ratio of 93% natural quartz aggregates to 7% pigments and polymer resins. This mixture is compacted into slabs following a precise patented method; first, slabs are formed using high pressure and vibration in a vacuum; in subsequent steps the slabs are cured, gauged to precise thickness, and polished to an enduring shine.
We take great pride is offering a premier and leading variety of quartz surfaces. We are an exclusive partner for Caesarstone in the Ottawa region, as well as Radianz, Zodiac, Hanstone, Samsung and a variety of other popular brands.  We work with our customers in choosing the style, edge profile, and application that is just right. Here, you can peruse our quartz types. You can also visit our showroom for samples.
View Our Quartz Gallery
Learn about our products
Interested in sitting down with one of our designers? Let us provide you a tour of our showroom and a no obligation consultation.
Request a quote , or contact us. You can also visit us in our showroom at 1402 Star Top Road or call us at 613-733-9098.