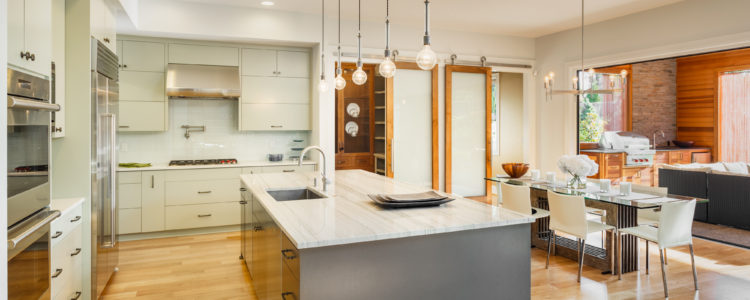 Quartzite is not quartz. They're very different products. It is a metamorphic rock that forms from sandstone, deep within the earth's crust. It is extraordinarily dense and durable and is extremely resistant to weathering and erosion. It combines that toughness with the variegated patterning of marble, which makes for a powerful aesthetic and practical combination. Its use in kitchens is expanding due to it being harder and more resistant to stains than other natural stones.
We take great pride is offering a premier and leading variety of quartzite surfaces. We work with our customers in choosing the style, edge profile, and application that is just right. Here, you can peruse our quartz types. You can also visit our showroom for samples.
View Our Quartzite Gallery.
Learn about our products
Interested in sitting down with one of our designers? Let us provide you a tour of our showroom and a no obligation consultation.
Request a quote , or contact us. You can also visit us in our showroom at 1402 Star Top Road or call us at 613-733-9098.